Find a Sheffield Hypnotherapy Practice
If you would like to get in touch then please contact using the details below.
Telephone:
0797 670 1223
You can book appointments at the Stillpoint Practice on 0114 258 6133 or call Gerry on 0797 670 1223.  Please call the mobile if you wish to discuss the possibility of being treated in your home.
Email:
info@envisionhypnotherapy.co.uk
Locations:
Gerry currently works at this location within Sheffield:
Stillpoint Practice, 272A London Road, Sheffield S2 4NA
Access to the Stillpoint Practice is on the corner of London Road and Sitwell Road/Sharrow Lane
Stillpoint Practice opening times:
Monday – Thursday: 9:00am – 9:00pm
Friday: 9:00am – 6:00pm
Saturday / Sunday: Closed.
Stillpoint Practice
272A London Road
Sheffield
S2 4NA
Tel: 0114 258 6133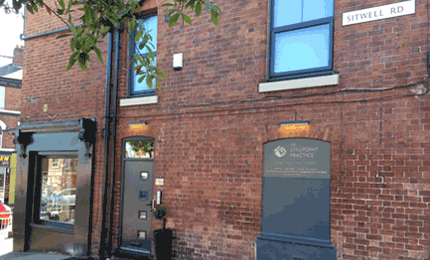 Location of Envision Hypnotherapy Sheffield: