Find Envision Hypnotherapy
If you would like to get in touch then please contact using the details below.
Telephone/text:
0797 670 1223
For enquiries, initial consultations or to make an online or in person appointment, please call me (Gerry) on 0797 670 1223
Email:
info@envisionhypnotherapy.co.uk
Locations:
Gerry currently provides in person treatment at the Stillpoint Practice, 272A London Road, Sheffield S2 4NA
By arrangement, Gerry can also treat people in their own home.
Online appointments availability –
Appointments can be arranged Monday to Sunday from 9AM to 9PM so if you want treatment from the comfort of your own home, please call me (Gerry) on 0797 670 1223
Stillpoint Practice opening times:
Monday – Thursday: 9:00am – 9:00pm
Friday: 9:00am – 6:00pm
Saturday / Sunday: Closed.
Stillpoint Practice  272A London Road, Sheffield, S2 4NA  Tel: 0114 258 6133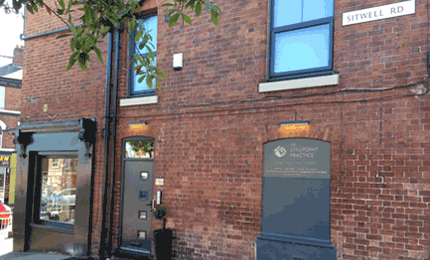 Location of Envision Hypnotherapy Sheffield: